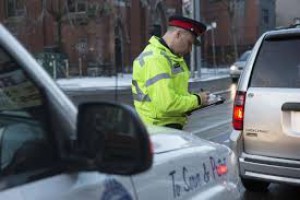 Toronto Parking Ticket Information
When A Toronto Parking Ticket Is Issued, 2 Options Are Available


Pay Your Toronto Parking Ticket
Dispute Your Toronto Parking Ticket
---


If A Toronto Parking Ticket Isn't Paid Within 15 Days...

A ' Notice Of Overdue Parking Penalty ' will be mailed to the plate registered owner. An additional fee of $12.75 will be applied to the Parking Penalty as a ' Registered Owner Search fee '.



---
If A Toronto Parking Ticket Isn't Disputed Within 15 Days...
You have 30 days from Penalty Notice issue date to request an extension in order to dispute your Toronto parking ticket. A Screening Officer will review your request and make a decision in writing. You must show circumstances that warrant a time extension in order for it to be approved. Only one extension can be submitted and decisions relating to the extension applications are final.
Parking violations can only be disputed online or in-person by appointment with the City of Toronto Directly. Our website does not provide filing options for parking disputes.
---

If A Toronto Parking Ticket Isn't Disputed Within 30 Days...

The city of Toronto will add a ' Late Payment Fee ' of $26.58 if you don't request a screening review or pay your ticket within 30 days. This fee also applies if payment is not made within 30 days of the final payment date after a Screening or Hearing Review.


---


If A Toronto Parking Ticket Isn't Paid Within 30 Days...
A ' Plate Denial Fee ' of $26.58 will be applied in addition if a penalty notice and fees are not paid within 60 calendar days after the penalty and fees become due. After the Plate denial fee is issued, the fine can only be paid at Service Ontario. The registered plate owner needs to attend in person or provide a signed letter of authorization to someone in order to facilitate these payments.

---


Disputing Toronto Parking Tickets
If you request a screening review for a Toronto parking ticket, do not pay your parking violation until a decision has been made by a Screening Officer. Payments made before a screening review will void your review because your case will be considered resolved.
After you attend your screening review, a screening decision letter will be emailed (or mailed) to you within 120 days of your online submission or in-person appointment. The document will indicate the total payable along with the fine due date.

If you fail to attend your screening, it will cause a substantial increase in penalty. City of Toronto issues a ' Screening Non-Appearance Fee' fee of $53.15.


If payment is not made by the due date, the city of Toronto will charge a ' Late Payment Fee ' of $26.58. Additionally, a ' Plate Denial Fee ' of $26.58 will be applied if the fine is not paid and is sent to Service Ontario.



---

Requesting A Hearing Review
If you're not satisfied with the result of your initial screening, you can request a second and final independent review within 15 days of the Screening Officer's decision. Using the City of Toronto online dispute tool. Alternatively, you can fill in a form in-person at the Screening Office location.

The Administrative Penalty Tribunal will schedule a Hearing Review and they will send you a Notice of Time and Place, which outlines your appointment details. If you schedule a Hearing Review appointment with a Hearing Officer and do not attend, a ' Hearing Non-Appearance Fee ' of $79.73 will be added in addition to the original fine.



---
Conclusion
A parking ticket in Toronto that isn't contested or paid by the due date can easily double or triple the original amount. Paying your Toronto parking fines online through our user-friendly website can save you time & potential administrative Penalty fees. So don't wait in line, pay online!
CONTACT US