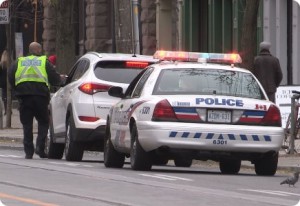 Pay Tickets Online | How To Pay Fines In Ontario
Ticket payments can be made online for provincial offences courts through our user-friendly website in seconds! Our service provides the public a fast, convenient and secure service to pay tickets.
Paying tickets online has never been easier for Ontario courts. We provide access to justice for you to do things like; pay speeding tickets online, red light camera fines, speed camera fines and Toronto parking tickets.
To make payment or dispute your ticket, visit our home page to select an option. Please have your ticket information in order to search for your fine online or submit your form to dispute the charge.
What Happens If I Don't Pay A Traffic Ticket?
If a traffic ticket isn't paid on time, it will cause a conviction to your driving record, possibly add demerit points, negatively affect your insurance rates or a driving suspension!
An unpaid fine past the due date will cause the court to notify the defaulted fines and control department (DFC) at the ministry of transportation (MTO). The MTO will then suspend your driver's licence and mail out a suspension notice stating that the driver's licence has been suspended for unpaid fines.
What are the consequences for driving under suspension? Being charged for driving with a suspended licence under the Highway Traffic Act Section 53 carries enormous penalties. Visit our blog post for more information.
How Do I Reinstate My Drivers' Licence For Unpaid Fines?
You need to pay your fine & a reinstatement fee. If you cannot afford to pay your fine, you can apply for an extension of time to pay through the municipal court that your ticket is from. The reinstatement fee will still apply. You can attend a Service Ontario near you Monday to Friday to reinstate your licence.
Pay Your Ticket Or Dispute Your Traffic Ticket Online
You can pay your traffic ticket online in Ontario through our payment form in seconds. We also help you file your traffic ticket if you want to dispute the charge. Early resolution & trial requests are available as an option for requesting a hearing.
If you're unsure about what ticket option you wish to proceed with, let us connect you with a local legal representative for a free consultation. There's no obligation to hire them unless you choose to. We suggest getting a consultation before paying for your ticket because some tickets carry driving suspensions for 30 days fill out the contact form below and we'll have someone reach out to you as soon as possible.
CONTACT US